Ndio Hawa! These are the people behind Uhuru Kenyatta's latest sexy shirts
If you've been following President Uhuru Kenyatta's Coronavirus pressers as keenly as we have, you have must noticed that he's been looking sexier and sleeker every day.
No, no… We are not presidential freaks. We are just pointing out the cool African 'Madiba' shirts he's been wearing.
Lately, President Kenyatta has stepped out looking fresher and cooler than before. And Kenyans have been asking, where is he getting these sexy shirts from?
Well, now we know.
Uhuru's shirts are 100% locally made and are actually made by Moi University's Rivatex East Africa Limited company situated in Eldoret.
The shirts have caused a huge sensation online with many people commending how they look, the texture, the print and the cool African designs.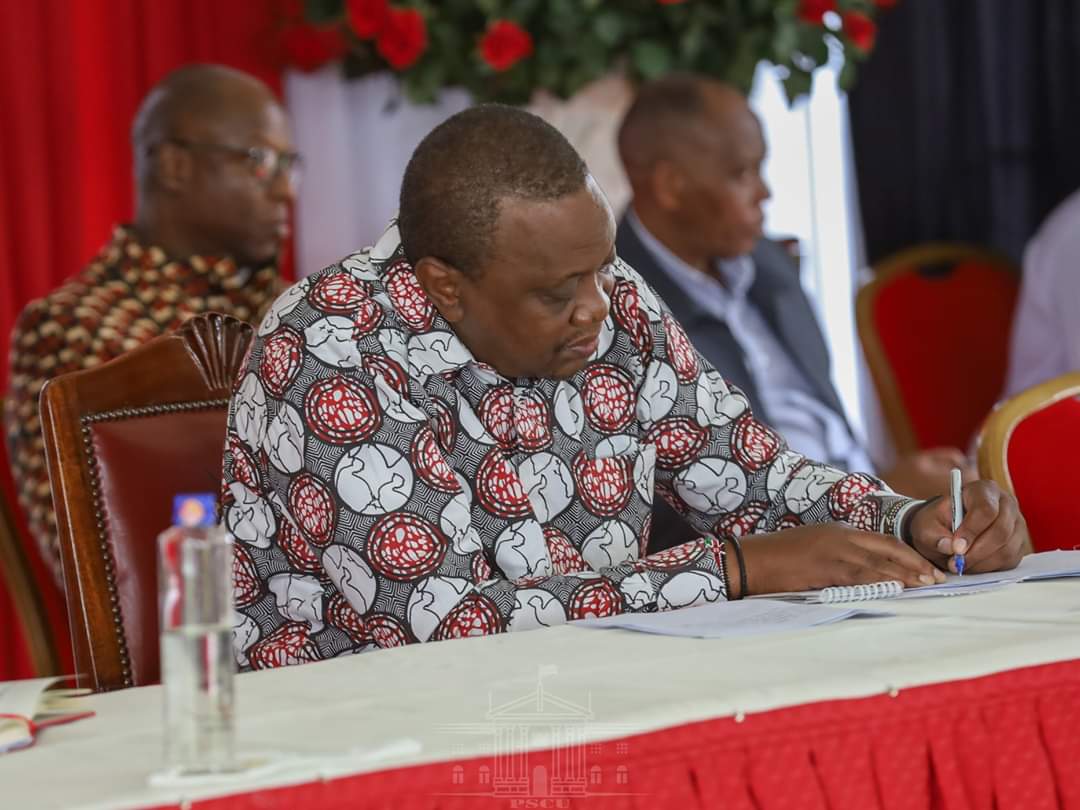 The shirt makers have now made themselves known on Twitter and are winning accolades from many garment fans who are praising them for dressing the President so spectacularly.
KTN TV anchor Ali Manzu is so impressed, he's even made an order for a few of the unique shirts.
Even in the face of a crisis, it doesn't hurt to look impeccable, I guess.