Kenyans are mad at our local politicians for plastering their names on Covid-19 donations [PHOTOS]
Kenyans are mad at two local politicians who have decided to have their ugly names allover Coronavirus donations, as the virus continues to bite hard and hit the economy even harder.
Even as Asia's richest man Jack Ma made donations of millions of masks, ventilators, hand wash, testing kits and other medical supplies, without even having his famous face or name on the items, a Kenyan politician named Zipporah Kering, a female politician from Rift Valley, made donations of a few hundred 250ml hand sanitizers but went ahead to stick her whole nauseating face on the tiny bottles.
And her name too. Yuck.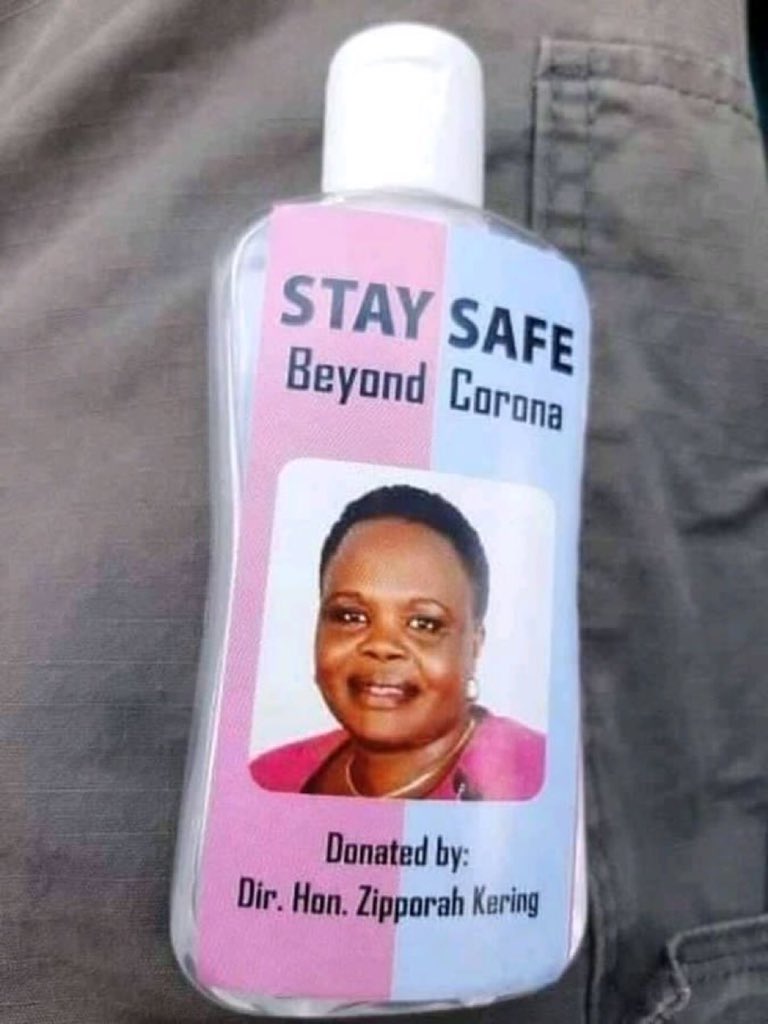 This was the same case with the not-so-bright Starehe MP Charles Njagua who, in response to the corona pandemic, also donated water tanks to the poorer constituents of Starehe – but wait first, he had to have his name written, in a very ugly font, allover the tanks, making them an eyesore.
These politicians, and a few self-serving others, have been called out for their cheapness and rather selfish attitudes in having their nondescript names and faces on donations at a time like this.
They have also been called out for plastering themselves allover a little donation compared to the massive donations that Jack Ma and other billionaires have been doing – without making as much as a whisper.
Fellas, you can actually make a donation without having to leave your shoddy names and grainy photos allover the place.
It stinks.